Summer is here: The days are long, hot and humid. Kids are out of school and families are loading up and heading out on vacation. The lack of structure and routine and a "vacation mindset" can make it tempting to throw caution to the wind when it comes to your health. But you don't have to sacrifice your health just because you're out of the routine of the school year.
Here are a few tips to stay healthy through the summer from me, Brian, your local health and wellness coach: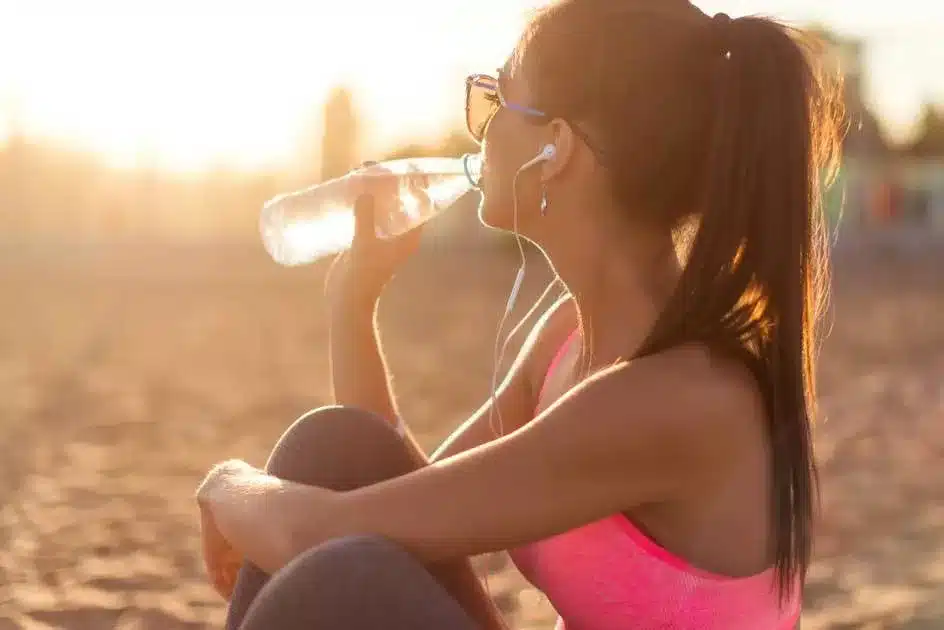 Stay hydrated with plenty of water
Get in the habit of starting your day with a glass of water and keep drinking at least 64 oz. each day. The summer of 2023 has been a hot one so far, and the combination of humidity and high sun exposure that we all experience is significant. Water is essential to good health and it's easy to develop the healthy habit of drinking plenty of water.
Before bed each night, I set my water bottle next to my coffee maker so that I can easily keep my habit of beginning my day with water.
Water is great for ridding the body of toxins and helping you feel full. According to a study in the American Journal of Clinical Nutrition, reducing "liquid calories" from beverages such as soda, fruit punch, and sweetened ice tea is five times more effective for weight loss than cutting calories from solid foods." The researchers say that because swallowing beverages does not satiate the body the way chewing solid food does, it causes people to overeat.
Yes, developing simple healthy habits such as staying hydrated goes a long way so why not just drink plenty of water?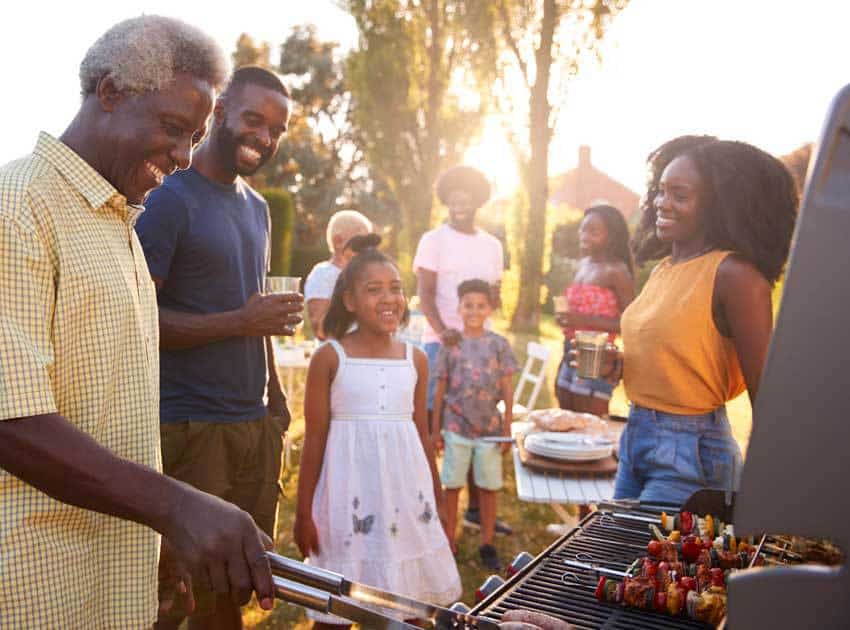 Grill your foods
Grilling is a great way to cook proteins and sturdy vegetables without requiring excess oil needed for pan frying. The fats drip off the meat and make for a healthier meal. Instead of sticking with the usual steak, burgers, or boneless chicken breasts, try grilling some sturdier fish like fresh tuna or salmon to take advantage of this leaner seafood that is rich in heart-healthy omega three oils. And with the right tools, you can grill your vegetables too. My wife gifted me with a set of metal trays that make it easy to grill veggies without them falling through the grill rack.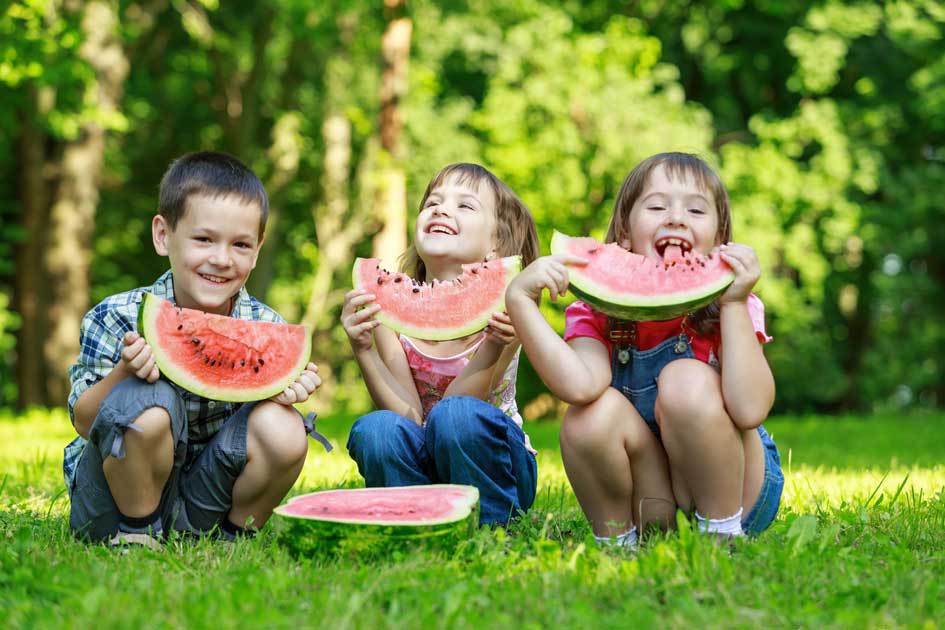 Enjoy the summer fruit season
When I began eating healthier, I started looking forward to the abundance of fresh fruits available each summer. The season begins with stone fruits like peaches and nectarines. A few weeks later, mangoes start showing up in abundance in the grocery store, along with blueberries and blackberries. Plenty of watermelons too. When summer begins to fade away, pear season starts taking off. Fresh fruits are full of vitamins, antioxidants, and fiber and are a much healthier way to satisfy your sweet tooth.
In our family, we always keep fresh fruit on hand (in addition to water nearby) to offer our kids in the summer as an alternative to unhealthy snacks. I've heard of other families bringing fruits and vegetables as snacks at our local kids' soccer games and swimming events. Being able to combine outdoor activities and exercise plans with healthy summer snacks (especially citrus fruits that have vitamin C) and in-season produce sounds like a win-win for sure.
I also love the fact that we in Katy have the Farmers' Market at the Church of the Holy Apostles by 99 available every Saturday morning…where we can get fresh fruit for sure! Heading outdoors and buying fruits and vegetables at our local farmer's market also just helps us regularly spend time outdoors with other people in a natural way that can be incorporated into a daily life routine. One side tip – if you're an extrovert, be sure to wear sunscreen to protect your skin and avoid sun damage as two hours can easily fly by when talking with the kind and interesting farmers and vendors there.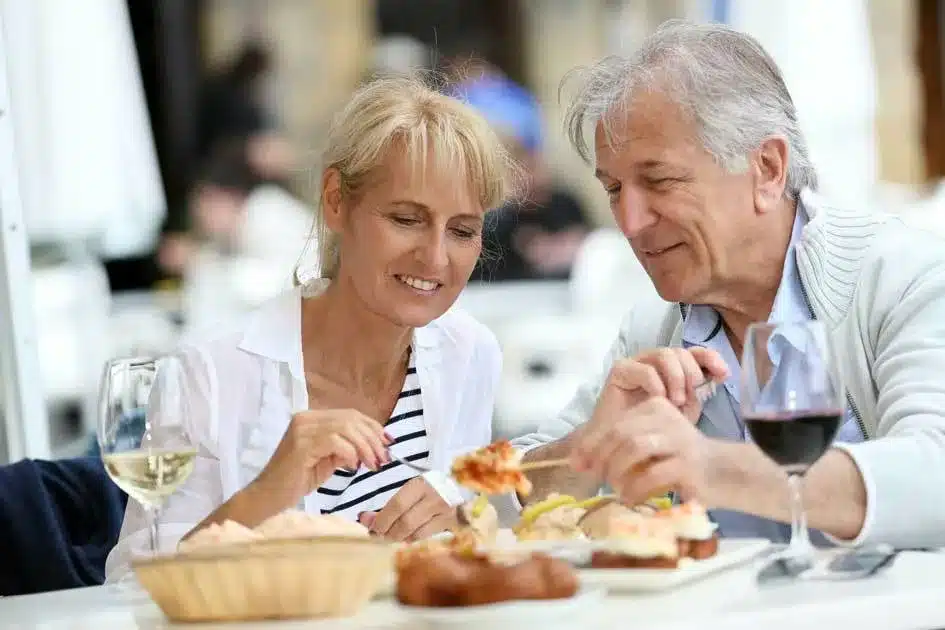 Eat mindfully on vacation
So many restaurants have healthy options for customers, even many fast food restaurants. When you're out and about this summer on vacation, look for healthier options. When you're out and about this summer on vacation, look for healthier options at your favorite restaurants.
My kids love burgers, so when I take them to the In-N-Out Burger off of Fort Bend and I-10, I ask for the "protein style" burger and they wrap it in lettuce for me. Look for cauliflower rice at quick service tex-mex restaurants like Freebirds. Get the grilled nuggets at any of the Chik-Fil-A's in town (and, yes, I know two of them are along I-10 as well).
Ask for your salads with the dressing on the side.  At sit-down restaurants, choose grilled meat options like fish or chicken at sit-down restaurants.  Ask for grilled vegetables on the side and steer away from starchy potatoes and pastas. Gringo's Tex-Mex will turn your starchy fajita meal into a healthy one by swapping out your flour tortillas for large lettuce leaves and by giving your veggie side dishes in place of their rice and refried beans. 
Here's the bottom line on eating out: Restaurants want your business and they are usually more than willing to accommodate your requests, so don't be shy to graciously ask for what you want!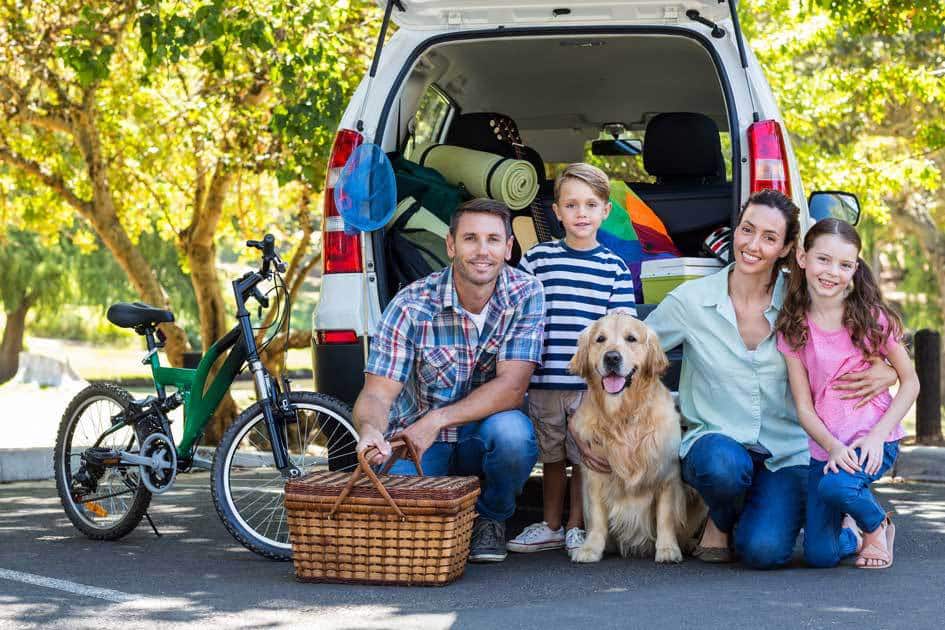 Why Not Enjoy a Healthy Summer?
The change of pace and the heat of these summer months doesn't have to melt away all your hard work to stay healthy during the rest of the year. While our hot Houston sunny days can make it more challenging to stay cool, stay active, and maintain desired levels of physical activity or exercise routines, following simple tips such as the ones above can make a world of difference.
Put these tips into practice during these warmer weather days and set yourself up for a healthier fall once you return to the normal routine of the school year. A healthy summer leads to a healthy fall and healthier rest of 2023!
—
Author Bio
Brian Owen is a health and wellness coach in Katy, TX. Prior to becoming a health coach, he served for 12 years as a pastor in Katy, TX, and 20 years as a chaplain to university students. He brings his life-long passion for transformation into the lives of his clients, helping them not only lose weight but become the best version of themselves. He saw his own health significantly improve after losing 30 lbs and learning how to maintain a healthy weight.

If you'd like to learn more about his health program, click here to fill out his intake form and set up a free health assessment. You can also email him with questions at gethealthy@coachbrianowen.com or reach him by phone at 281-638-1821.
For $25 off your next full physical exam, please just print and bring this page with you to Zion Urgent Care Center.