Virtual Health Care
Zion Urgent Care offers convenient and affordable virtual doctor visits to all patients and their families.
Virtual Health Care is an affordable and convenient healthcare delivery solution.
For an affordable flat fee of just $50, Zion Urgent Care offers access to our providers via the Healow mobile app so that you can see your doctor without coming into the office. Virtual Visits are a great way to receive treatment for most minor medical conditions. Common ailments we treat virtually include: allergies, cold and flu, urinary tract infections, eye irritation, pain, sinus infections, rashes, sore throat, and pink eye.
PATIENTS BENEFITS
No overpaying for non-emergencies
No transportation time or costs
Affordable flat fee
See a medical provider anytime, anywhere
No more waiting to feel better
No need to take time off of work
Wish you could see your doctor over the phone and video conference on your laptop, tablet or smartphone?
Saving time and money on doctor visits is something we all have been waiting for.
Zion offers virtual consults for an affordable flat fee of $50 for video, phone or text appointments. Virtual doctor visits are available Monday – Friday 9:00am to 9:00pm and Saturdays 9am to 3pm via the virtual heath care Healow app.
What is the Healow app? It is an extension of our patient portal for your smartphones and tablets. Some benefits of using the Healow app and/or our patient portal include:

• Send/Receive messages to your care provider
• Track your medications and send refill requests
• Access your personal health record – labs, vitals, progress notes
• Check your next appointment details online
• Receive important alerts and reminders from your doctor

A simple video that introduces you to the Healow app and its benefits can be found here.
Our primary goal is to have you and your family feeling well as quickly as possible. Virtual Health Care provides medical care on the go – just one more way that Zion Urgent Care serves the Katy community.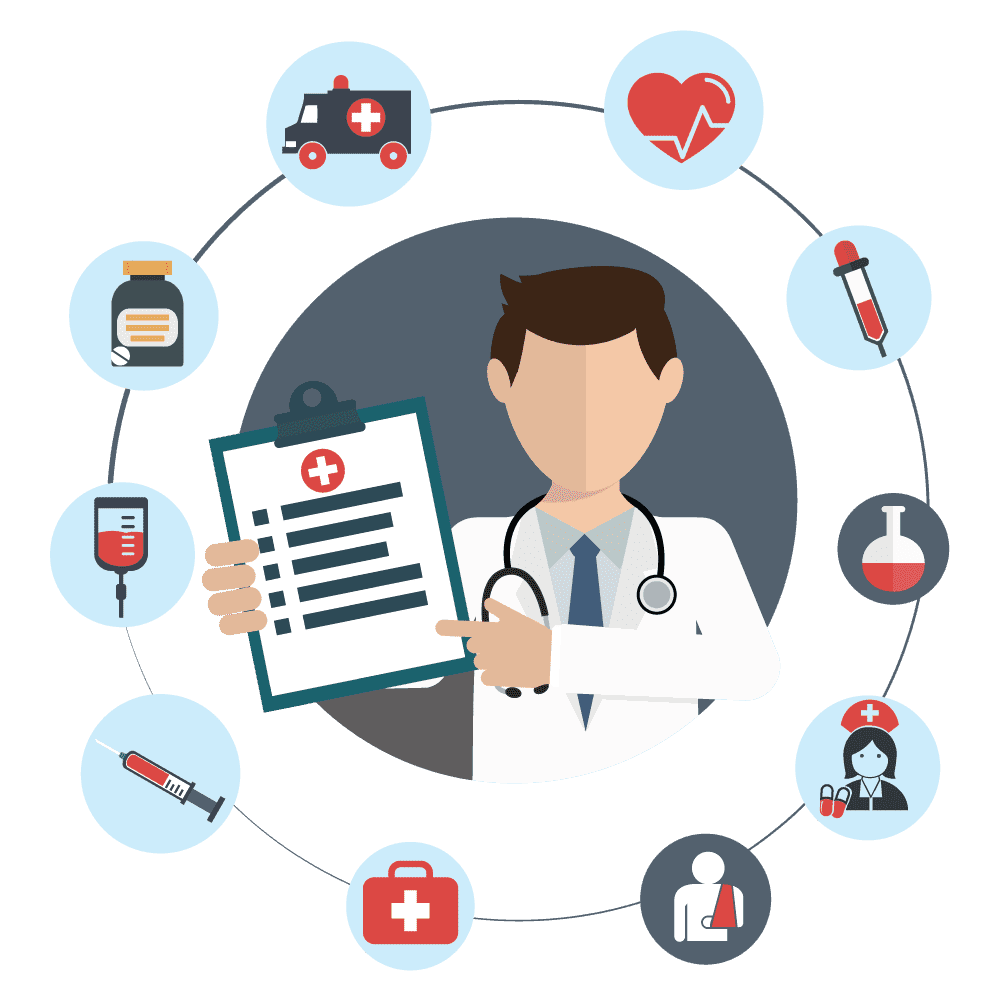 Our medical providers are board certified. You may use our Virtual Health Care system for the following non emergency medical issues:
Respiratory Infections – Sinusitis / Bronchitis
Urinary Tract Infections
Pharyngitis / Sore Throat / Strep Throat
Ear Infections
Pink Eye / Conjunctivitis
Seasonal Allergies
Cold and Flu / Fever
Headache
Croup and Cough
Yeast Infections
Digestive Issues
Rash
Abscess
Indigestion / Diarrhea
Shingles
Poison Ivy
Minor Sprain and Muscular Strains
Motion Sickness when Traveling