What is Virtual Health Care?
Virtual Health Care, or Telemedicine, is the ability for a patient to visit the doctor from wherever they are, using technology such as video calls, phone calls, messaging and texting. Virtual Health Care is an affordable, convenient alternative to traditional health care for non-emergency needs. Using an app on your phone or computer, you can see the doctor anytime, from anywhere. Telemedicine offers an easy and cost-effective way to see your medical provider – it's healthcare on the go!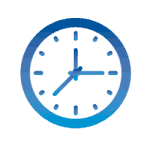 Save Time
No more time wasted taking time off work or school, traveling to the doctor's office or sitting in crowded waiting rooms for long periods of time. Telemedicine is convenient healthcare.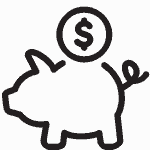 Save Money
Telemedicine can save you money. For a flat, affordable fee, you get quick access to your doctor using video, phone or text. You can get a diagnosis and even a prescription if needed.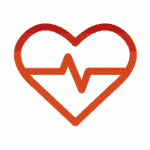 Stay Healthy
Easy access to your doctor means that you are less likely to delay getting medical attention. Telemedicine keeps people healthier and is perfect for questions that arise between regular doctor visits.
Telemedicine is a great supplement to your current health care plan
Zion Urgent Care offers access to our providers via a mobile app so that you can see your doctor without coming into the office. Virtual visits are a great way to receive treatment for most minor medical conditions. Common ailments we treat virtually include: allergies, cold and flu, urinary tract infections, eye irritation, pain, sinus infections, rashes, sore throat, cough, diarrhea, hives and pink eye.
Learn more about Zion Urgent Care's Virtual Health Care option or call us today at 832.447.6454. Providing excellent patient care to the Katy, TX community is our mission and we are here to keep you and your family healthy and happy.