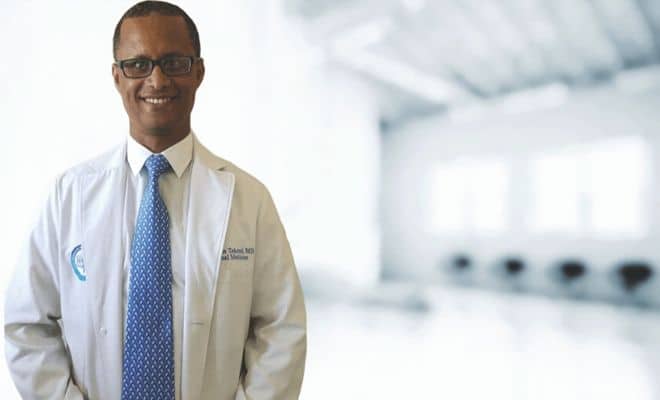 How long have you practiced medicine? Urgent Care?
I was born in Ethiopia where I did my Medical School in 1996. I left my birth land after a few years of serving and got to go to Europe where I did infectious disease and Public Health related Studies. After this I served under Doctors Without Borders for 6 years in many Asian and African countries before moving to the USA.
I did my Internal Medicine residency in 2011 in California and have continued to work as a Primary Care/Urgent Care doctor since then.
We moved to Katy, our new homeland, in 2015.